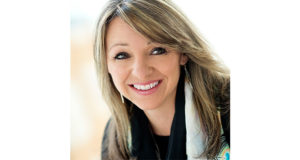 Global executive search firm Odgers Berndtson partners UK Hospitality with BT Sport and Elliotts
UK Hospitality, in partnership with leading executive search firm Odgers Berndtson, Elliott's and BT Sport, will today launch the first industry-wide mentoring initiative to help female managers working in hospitality and leisure break through into senior executive and board level roles.
The goal is to provide women who want to be considered for senior management roles with outstanding mentoring, advice and motivation from objective mentors to help them achieve it. This is particularly important for the many women who work in very small companies where formal support may not otherwise be available.
"The vision behind this is to give talented women the empowerment and support they need to achieve leadership roles," said Kate Nicholls, Chief Executive of UK Hospitality. "We also want to build a network of senior mentors from across the hospitality industry to support the next generation of inclusive leaders," she added.
"We want more women to believe in themselves and their ability to contribute, at the most senior levels, to the success of their organisations," said Holly Addison, Head of Hospitality and Leisure at Odgers Berndtson and a member of the steering committee launching the new initiative.
Odgers Berndston launched its own Charter for Change earlier in the year, having heard from many female candidates across the industry that mentoring had a strong role to play. The hope is now that potential mentors will come forward – initially making themselves known to participating partners – and that all taking part will help to refer individual women who might benefit from the additional support.
The initiative follows months of discussion between Odgers Berndtson, UK Hospitality, BT Sport and Elliotts. Being industry-wide it should be of equal benefit to women working in the industry across both large and small companies.
An industry study earlier this year, conducted by UK Hospitality and industry research group CGA found that 82% agreed there should be more women on leadership teams in the sector and 65% believed it was important to have a mentoring scheme in place – yet 48% had no plans to implement one and 71% thought a sector-wide initiative would help.