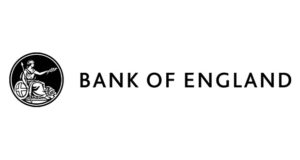 Yesterdays decision by The Bank of England's decision to raise interest rates by 0.25% to 0.75% will bring "more turmoil" to the high street, financial experts have said.
Simon Underwood, business recovery partner at accountancy firm Menzies LLP, said: "The timing of this interest rates rise will come as a surprise for many in the business community. With mixed economic data and growth forecasts looking less optimistic than they were earlier this year, the decision to increase the base rate will be concerning to businesses, particularly with Brexit just around the corner.
"The Monetary Policy Committee (MPC) may have been swayed by the summer heatwave and England's success in the World Cup, which have had a positive impact on consumer behaviour, boosting retail sales temporarily. However, it is unlikely this positive sentiment will be maintained and today's decision to increase rates will impact consumer spending ahead of the critical final quarter.
"For businesses serving consumers in the retail and hospitality and leisure sectors, today's decision will be very unwelcome news and we should expect more turmoil on the high street in the short to medium term."
The Bank of England has raised interest rates to their highest levelin almost 10 years as it hopes to see inflation fall back to 2% by 2020.
Suren Thiru, head of economics at the British Chambers of Commerce, said: "While a quarter-point rise may have a limited long-term financial impact on most businesses, it risks undermining confidence at a time of significant political and economic uncertainty."
With the current Brexit uncertainty the wisdom of raising rates at this time has been called into qiuestionby some business groups however However, Bank of bEngalnd Chairma Mark Carney told the BBC that the Monetary Policy Committee (MPC) would cut rates if needed.
"There are a variety of scenarios that can happen with Brexit … but in many of those scenarios interest rates should be at least at these levels and so this decision is consistent with that," he said.
"In those scenarios where the interest rate should be lower, well then the MPC which meets eight times a year would, I'm confident, take the right decision to adjust interest rates at that time."