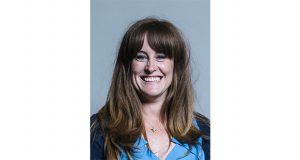 Kelly Tolhurst Conservative MP for Rochester and Strood has taken on responsibility for the Pubs Code as part of her ministerial role, overseeing the relationship between large pub companies in England and Wales and their tenants, and takes over the role from Richard Harrington MP
The principles of the Code are to ensure:
– fair and lawful dealing by pub companies in their dealing with tied tenants
– tied tenants are no worse off than if they were free of tie
The Code imposes information and transparency obligations on the pub companies. An important element of the Code is the introduction of the option for tied tenants in certain circumstances to request a Market Rent Only (or MRO) option.
Tom Stainer, CAMRA's Chief Campaigns and Communications Officer, said, 'The Campaign for Real Ale welcomes the announcement that responsibility for the Pubs Code has passed to Kelly Tolhurst MP, and would like to thank Richard Harrington for the work he's carried out during his time in the role.
'CAMRA is confident Tolhurst will listen to the views of our members in calling for a public consultation into reviewing the Pubs Code to ensure that it is fit for purpose and helping to rebalance the relationship between pub owning companies and their tenants – and offering a true market-rent only option.
British Beer and Pub Association (BBPA) chief executive Brigid Simmonds said "congratulations to Kelly Tolhurst MP will be taking responsibility for the pubs code. Kelly has shown a strong interest in the pub sector since entering Parliament and has been an active member of the beer group. We look forward to working with her in the future. We'd also like to thank Richard Harrington for his work during his time in the role"