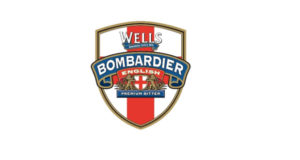 A disgruntled pub landlord is refusing to adopt a popular beer's new branding after a brewery removed all reference of it being English from its label.
Kevin Costello, landlord of the Haywain on the outskirts of Canterbury, believes if he was to do so it would hurt sales of his best-selling beer – "Bombardier."
The firm behind the ale, which has long-been promoted as "the drink of England", has also removed the St George's flag from its marketing.
Mr Costello has called the decision "horrendous", and said"Bombardier always used to have big campaigns around St George's Day and things like that – it was all about being English," said the 54-year-old. But now it looks like an imperial German beer. The beer is the same; it hasn't been changed. I can't understand why somebody would change a brand that worked.If Bombardier was a Welsh or Scottish beer, I bet it wouldn't have changed. It's like Englishness doesn't matter any more."
A Marston's spokesman said it needed a redesign to keep the brand "fresh", adding that Mr Costello's decision not to use the new marketing material was "fine with us". The most important thing is the beer, which has not changed, and of course that the customers continue to enjoy the same great beer they always have.
. Mr Costello says the changes will "lose business". "I'm using the original signage that calls it an English beer. I've shown the branding to all of my customers and they hate it. "If I went into another pub and I saw this branding on the pump, I would not buy Bombardier. I'd get something else."