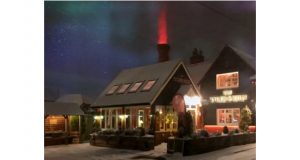 An award winning Kent pub is reducing the prices of a pint to pre-millennium level sby selling beer for £2 a pint to help boost trade.
Allister Collins, owner of The Tyler's Kiln in Canterbury, Kent, voted the best pub in Canterbury 2017, and Kent pub of the year 2016 believes his idea will woo back trade at a time when pubs are struggling to survive due to rising costs, business rates and cheap supermarket booze.
Speaking to the Mirror newspaper Allister said: "Customers are finding it much cheaper to stay at home with low-price supermarket beer. But we are absolutely not giving up. There is nothing wrong with having a drink at home watching Netflix, but there's nothing like putting the world to rights with mates in a pub"!
On average a pint of bitter costs £3.10, whereas the average cost of a supermarket pint is 79p.
The offer at the Kiln is limited to one drink per person and also applies to wine, teas and coffees.
Brigid Simmonds, boss of the British Beer and Pub Association, said: "Supermarkets can't match the great atmosphere of the pub."