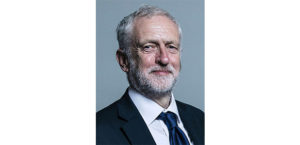 Jeremy Corbyn has pledged that a Labour government will take action to ensure all tips left by customers in the hospitality industry will go to the staff. Corbyn said the party would make it illegal for "rogue employers" to take a cut from money intended for their workers. The measure forms part of a package of policies to support hospitality workers unveiled by Mr Corbyn in a speech to the Bakers' Union (BFAWU) annual conference.
"Tips should be kept by the staff who earn them, not employers. It's not fair or right that in businesses across the country, hardworking hospitality workers have had their tips pocketed by their bosses under the guise of bogus admin fees, or to cover breakages, till shortages or customer walkouts. Labour will make it illegal for rogue employers to make deductions from tips, so staff get to keep 100%, and customers know who their money is going to."
The Labour party has pledged, if elected to government ,that it would ban businesses from taking a cut of any tips paid via card, as well as charging waiters to work and keeping "optional" service charges.
Corbyn also said the party would make law to support hospitality workers by strengthening anti-sexual harassment laws, citing a survey by trade union Unite which revealed that 89% of workers had experienced sexual harassment, while 77% said their workplace either did not have a policy to tackle this or they did not know about it.