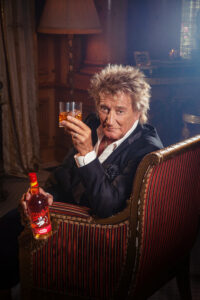 Wolfie's Whisky, the new blended scotch whisky from music industry icon Sir Rod Stewart, is now available for licensed venues via Champers Wholesale.
Embodying his reputation as 'the Cockney Scotsman', Wolfie's pays tribute to Rod's Scottish heritage and cheeky chappie image.
Designed to reflect Rod's rock 'n' roll heritage with subtle nods to Americana, Wolfie's was inspired by the legendary musician's early hell raising days with the Faces.
"Wolfie's is a rascal of a thing and with just a sip the whisky takes you back to the good old days. Fine-tuned and perfectly balanced, Wolfie's is a delight both over ice and mixed into a favourite cocktail," says Rod.
"It's a fine tipple, whether you're partying with friends, celebrating a Celtic win or reminiscing with family. For me, Wolfie's depicts the carefree behaviour of my more mischievous days and the excitement of what life still has to offer – let the good times roll!"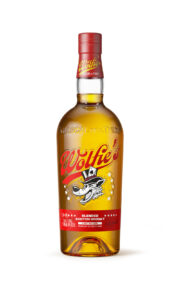 Wolfie's Blended Scotch Whisky (40% ABV) is wonderfully balanced with flavours of warming cinnamon, fresh vanilla and baked apple. The whisky has a delicate taste of sweet peat and pears in syrup before finishing with candied citrus peels and a gentle oak spice.
A selection of suggested serves including Rod's favourite cocktail, a Wolfie's take on the Apple-tini, are available online at https://wolfieswhisky.com/serves/.
With its unique blend of rock 'n' roll roots, Americana and Scottish heritage, Wolfie's is bringing something new to the Scotch whisky market. Distilled on the banks of Loch Lomond by an expert team with decades of whisky-making know-how and an all-Scottish team behind the brand, Wolfie's truly has Scotland at its heart.
Referencing the opening track from Rod's 1991 album Vagabond Heart, the lyrics 'Rhythm of My Heart' are emblazoned on the base of the bottle. Rod's recording of the song was a nod to his own Scottish heritage having adapted the melody from the traditional folk song, Loch Lomond.
Follow Wolfie's Whisky on social media for exclusive updates by searching @WolfiesWhisky on Instagram and Twitter and @WolfiesOfficial on Facebook.