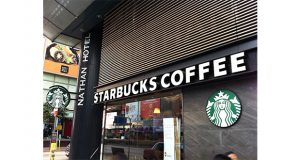 UK consumers are spending less on habitual leisure activities such as drinking coffee and eating out compared to last year, according to the latest findings from Deloitte's Leisure Consumer Q3 2018 report.
The quarterly survey of 3,105 UK leisure consumers also revealed that, while overall spending was flat compared to Q3 2017, leisure spending fell by two percentage points from the previous quarter.
Changing habits
Six out of the 11 leisure categories measured saw an increase in spending year-on-year. Consumers increased their spending in both 'culture and entertainment' and 'gym and sport' by two percentage points, with the boost likely caused by the dry weather over the summer months. Big ticket categories such as short and long stay holidays also saw increases in spending year-on-year, up one and two percentage points respectively.
At the same time, habitual leisure spending has decreased in the last year. Consumers reported spending less on drinking in coffee shops than they did in Q3 2017, falling by three percentage points. In addition, eating and drinking out saw a two percentage point fall in net spending year-on-year.
Simon Oaten, partner for hospitality and leisure at Deloitte, commented: "Confidence has faltered in recent months, with consumers showing growing concern about their level of household disposable income. As a result of this financial pressure, UK consumers are feeling increasingly compelled to keep a closer eye on their discretionary leisure spending.
"Rather than spending on daily flat whites and sandwiches, consumers, especially those in older age groups, have instead shifted their spending towards big ticket items such a culture and entertainment, as well as holidays. This is a clear sign that consumers are placing a greater importance on shared experiences and creating memories with friends and families."
Rein in spending looms
The research also showed that UK consumers expect to rein in their spending in eight out of 11 leisure categories during the final three months of the year. Net spending on eating out is expected to fall by four percentage points year-on-year, while attending live sport events could see a three percentage point drop.
Two bigger ticket items, long holidays and other leisure activities, are the areas consumers expect to spend more on. While the former is seasonal, the latter, which includes activities such as escape rooms, bowling and paintballing, has seen spending expectations rise by three percentage points year-on-year, driven by a seven percentage points increase from younger consumers (aged 18-34).
Oaten added: "It has been a challenging environment for the casual dining sector and our research indicates that restaurants are not out of the woods yet. With the expensive festive period looming, consumers are acutely aware of the need to shelter and prioritise their disposable income, which is why habitual leisure may again lose out.
"Millennials, however, continue to drive discretionary leisure through their desire to create and share memories and want to participate in activities targeted to this segment of the market. As we get closer to the holiday period, millennial and generation Z consumers expect they will dip into their pockets to spend on these sort of leisure activities."