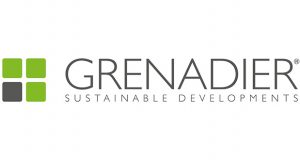 Award winning chef Michael Caines will be opening a restaurant with a bar and café area as part of the new waterfront development in Exmouth.
Grenadier hope to turn part of Exmouth seafront into a brand-new watersports facility for the community and planning permission was granted earlier this year.
Caines' plans for the scheme are very different to the fine dining experience available at Lympstone Manor, his nearby hotel and Michelin starred restaurant. It will include a range of offers to suit all tastes, from a casual dining restaurant complete with an upstairs terrace, to a dog-friendly café offering a lighter menu and serving homemade ice-creams, local coffee and healthy takeaway snacks.
The restaurant will use quality locally sourced produce, including fish from the Exmouth docks and meat from local farms. The seasonally inspired menus embrace a forward-thinking approach to sustainability, supporting Grenadier's aims for the project as a whole.
Together with an environmentally responsible approach to packaging, waste and water efficiency, as well as the heating, cooling and lighting of the building, Caines will operate the restaurant as sustainably as possible.
Commenting on the announcement, Michael Caines MBE said: "The waterfront development will play a pivotal role in the future and regeneration of Exmouth and I'm really excited to be a part of something that celebrates all that this wonderful coastline has to offer. We'll be using local ingredients to showcase the great variety of high-quality food and drink that this area has right on its doorstep, with a menu that offers something for everyone.
"Tourism and hospitality are together a pinnacle of the local economy and job market. We'll be working with a local academy and college to bring young people through on an apprenticeship scheme, providing the opportunity to work in the catering and hospitality industry. I'm looking forward to working alongside Edge Watersports to create a vibrant place for locals and visitors to enjoy the activities and food on offer or to just come and relax while they soak up the scenery."
Peter Quincey, Director of Grenadier, said: "We are thrilled to have Michael and his team on board supporting the new water sports centre on Exmouth seafront. The restaurant will offer somewhere for people to visit all year round – whether they're dog walkers, cyclists, scenery seekers or have been out enjoying water sports activities and want somewhere to relax, refresh and refuel."
The scheme, which is being developed on a not-for-profit basis by Grenadier, will see part of Exmouth waterfront transformed into a brand-new water sports facility for the community. The development was given the green light by East Devon District Council in June 2018. Michael Caines MBE joins water sports provider Edge Watersports as the scheme's second key tenant to be announced.