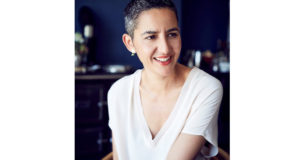 Geetie Singh-Watson to transform the Bull Inn for summer 2019 opening
An exciting new dawn is on the horizon for an historic Totnes pub which has been bought by leading West Country organic entrepreneur and publican Geetie Singh-Watson.
The Bull Inn at the top of Totnes High Street dates back to the mid-19th century but has been closed since November 2017. However there was considerable interest in the premises during the tender run by the Exeter office of international property consultants JLL.
Famous as an organic campaigner and businesswoman, Ms Singh-Watson founded the award winning Duke of Cambridge Organic Pub in London in 1998 and went on to be awarded an MBE for her services to the organic pub trade.
Having had designs on The Bull for many years, Ms Singh-Watson, who is married to Guy Singh-Watson, founder of Totnes-based Riverford Organic Farms, has promised to transform the old inn using local tradespeople and suppliers.
Her fourth pub, the newly revamped Bull Inn is expected to open in summer 2019 offering rooms, a bar and dining rooms serving the highest quality, local and organic food and drink.
On finalising the purchase, Ms Geetie Singh-Watson said:
"I am passionate about pubs, they are a piece on history on our street corners. I have wanted a venue in Totnes for many years and I have always thought the Bull Inn would provide just the space I need.
"Whilst I will need to undertake considerable work to get the building back on its feet I plan to do this using local tradespeople and create a business that the community can be proud off.
"I'm really excited about this project. It's my forth pub in my career as a publican and my first inn.  I love Totnes, I lived in the town for the first few years that I moved to Devon. In the 20 years that I owned organic businesses in London, I often bought off suppliers in Devon, including Greenfibres and Naturesave in Totnes. I'm looking forward to trading with them and many other fantastic sustainable local businesses."