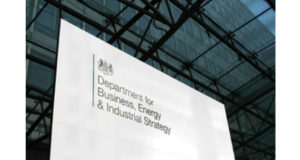 The government has announced plans to ensure that tips left for workers will go to them in full
New legelsation wil,l ban restaurants from keeping tips from staff under plans announced by Theresa May today.
The move follows a public outcry three years ago, when it emerged that many High Street chains regularly kept up to to 10% of tips paid by credit and debit card. The government has said that "while most employers act in good faith, in some sectors evidence points towards poor tipping practices, including excessive deductions being made from tips left by customers."
"New legislation, to be introduced at the earliest opportunity, will set out that tips must go to the workers providing the service.This legislation will ensure workers get the tips they deserve and give consumers reassurance that the money they leave in good faith to reward good service is going to the staff, as they intended – ensuring that hard work is rewarded."
However, UKHospitality has warned that any new statutory legislation regarding tipping is an unnecessary burden. The trade body has also highlighted voluntary measures already undertaken by UKHospitality and the wider sector to ensure fair practice.
UKHospitality has provided its members with a code of practice, approved by Unite, which promotes the fair distribution of tips among staff.
UKHospitality Chief Executive Kate Nicholls said: "The hospitality sector took immediate voluntary action to improve transparency and address concerns around the treatment of tips when the issue was first raised. UKHospitality and Unite have developed an industry Code of Practice which deals with the fair distribution of tips among all staff, not just waiters. As a result, best practice has been widely promoted across the sector.
"Some smaller businesses may retain a small proportion of tips to cover the costs of credit card charges and processing payments – but this is a small amount and the practice has been approved by Unite. At a time when costs are mounting for operators in the sector, the Government must be careful about introducing additional legislation. There is no evidence that further legislation, which may have unforeseen consequences for staff, is necessary at this time.