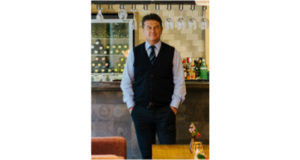 The chairman and directors of Oakman Inns & Restaurants Ltd have issued a trading update for the first quarter of the current financial year.
Like-for-Like sales for the 13 weeks ending 1st July showed a 5.1% improvement and, total sales for the period were, at £8.8m, on budget and showed an almost 35% increase on the previous year.
The entire group set a new "PB" with average sales per fully developed Oakman Inn in Q1 at a new high of £33.8k
On the subject of development, the two sites that opened towards the end of last year, the Beech House in Amersham and the Cherry Tree in Olney have continued their great start and are both averaging circa £43k net of VAT per week. The company's most recent opening, the Four Alls in Welford-on-Avon, is also performing strongly with sales averaging around £40k net. All three are performing considerably better than the original investment target.
Oakman's property director, Malcolm Schooling, confirmed that The Royal Foresters in Ascot will open on July 27th. "Unfortunately, the opening of our site in Ascot has been delayed as a result of the dreadful winter weather, despite our best efforts. However, it is a huge project, and the important thing is that we remain focused on getting every element of the design just right. When we open on July 27th we will be delivering an outstanding Oakman Inn that will justify the £10 million investment we are making."
Oakman has also completed the acquisition of The Polecat in Prestwood and has exchanged on a site in Farnham which will become an Oakman Inn named The Lost Boy in recognition of the town's link with Peter Pan.
Oakman Inns' CEO, Peter Borg-Neal, said: "We are delighted with our performance in the first quarter. Our core estate continues to respond to the huge efforts we are putting into evolving our offer and engaging our people. We have seen a degree of polarisation with some of our town centre sites in mild decline while destination sites with large gardens have performed well. But this is weather driven and will normalise as the year progresses."
He continued: "Our ambitious investment programme is continuing to produce excellent results with all of our last five major projects delivering in excess of their investment targets. Our pipeline continues to crystallise, and we look forward to opening in Farnham, Prestwood, Hampton Hill, Epsom, Wokingham, Buckingham and Hatfield over the coming eighteen months."