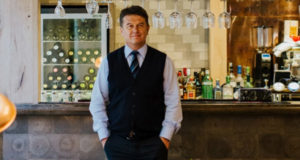 Oakman Inns have announced a positive trading performance over the first half of the 2018/19 Financial Year, which has exceeded internal forecasts for the year-to-date.
Headline figures for Oakman's Like-for-Like sales for the 26 weeks ending Sunday 30th September show:
Total sales of £18.6m
Total growth of 37.4%
Like for Like (LFL) Growth of 8.5%
Over the period, Oakman's three newest sites – The Cherry Tree (Olney), The Beech House (Amersham) and The Royal Foresters (Ascot), all exceeded expectations.
CEO and company founder, Peter Borg-Neal, gave the following comment: "We have had an excellent first half to the year with significant progress on many fronts. We were delighted with our 8.5% LFL growth, but it is perhaps even more pleasing that it has been achieved without resorting to delivery or discounting – neither of which I am attracted to."
"Our new sites are performing well in excess of their investment targets with The Cherry Tree in Olney and The Beech House in Amersham averaging approx. £40k net over H1. Our largest investment to date, The Royal Foresters in Ascot, has been the real star, smashing our targets by averaging £83k net per week over its first ten weeks."
"During the first half of the 2018/19 Financial Year, the eighteen fully developed pubs in Oakman Inns that were open on day one of the financial year averaged £34,085. This strong position reflects the increased like-for-like sales growth as well as the fact that the newer larger pubs are performing strongly. With the opening of The Royal Foresters, Ascot this average sales number will increase further."
"Our property pipeline remains strong, and we are on site at The Polecat in Prestwood and another Beech House in Hampton Hill, near Twickenham. There are now a total of five sites, (Farnham, Wokingham, Buckingham, Epsom, and Hatfield), in the pipeline, three of which are now at the planning application stage."
"We have clarified our property structure with the mutually-satisfactory conclusion of our Hunky Dory Managed Expert Partnership with Ei Group, which delivered an excellent outcome for both parties."
"Later this year, we will begin to focus on the brand-development and implementation of The Beech House concept – a high street offering capable of being developed in retail units, providing Oakman with a further level of flexibility regarding the type of sites that Oakman could acquire. Furthermore, because these sites do not suffer from the same planning restrictions as listed buildings, they could be developed more quickly, and at a lower cost than traditional Oakman sites.
"Our LFL growth pattern has been nothing if not encouraging and we are delighted with our progress and forecast future."