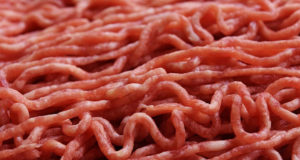 One Fifth Of Meat Samples Reveal Unspecified Animal DNA21% of meat sample tests in 2017 revealed DNA from animals not on the labelling according to the Food Standards Agency (FSA).
According to a BBC investigation out of 665 results from England, Wales and Northern Ireland collected by the Food Standards Agency, 145 were partly or wholly made up of unspecified meat. The number of businesses including supermarkets and restaurants implicated in the investigation is 487
The FSA said the levels were consistent with "deliberate inclusion", but added testing had targeted those businesses suspected of "compliance issues".
Lamb was the most commonly contaminated meat in the selection, making up 77 (53%) of the cases. 29 cases (20%) were of beef being contaminated while a further 19 (13%) were instances of contaminated goat meat
A FSA spokesman said: "These figures are from local authorities who carry out sampling programmes which are designed to focus on specific food businesses types where meat substitution is more likely to occur."The number of unsatisfactory samples is a result of this targeted approach where businesses which don't comply are sampled multiple times, and the figures are not representative of the wider food industry."Where problems are found, local authorities can consider appropriate action to protect customers and improve compliance, which may include a formal warning or taking enforcement action such as prosecutions or cautions."