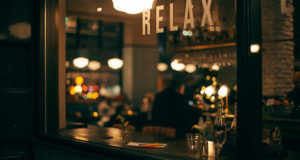 Respondents say local towns do not offer diverse and late enough nightlife, highlighting areas of opportunity for Government and operators to boost local economies
The most recent Deltic Night Index shows that almost one in five (19.5%) consumers who go on nights out choose to do so outside of their local town. A further one in four (24.3%) split where they go out equally between staying in their local town and travelling to another.
The research also highlighted the key factors that motivate respondents to travel outside of their local areas for a night out. Interestingly, a third (33.4%) of those that do travel outside of their town said they do so because their local town does not offer a diverse nightlife. This goes up to 38.8% amongst 18-30 year olds. Other popular responses included wanting to go to a specific event (44.4%) and the nightlife in the local town finishing too early (18.9%%). These figures increase notably amongst those aged 18-25 to 36.8%, 35.3% and 23% respectively.
At the same time, consumers are willing to spend both time and money on a good night out. When asked how long they would travel for a night out, the average figures were: 39 minutes to a good pub, 40 minutes to a cinema, 42 minutes to a good bar, 51 minutes to a good club, and 92 minutes to a live music event. Additionally, the majority of respondents who do go on nights out travel by some form of taxi, both to their night out (34.0%) and back home (51.3%). The Deltic Night Index is a quarterly report published by late night leisure leader The Deltic Group. It looks at the changing consumer habits in the UK's evening and late-night leisure sector. The report surveys more than 2000 people each quarter and focuses on spend, frequency and reasons for going on nights out. This quarter's special focus examines where UK consumers go out, how far they're willing to travel and what motivates them to travel and ultimately spend outside of their local town for a night out.
Key findings: core statistics
Total spend on a night out is £56.25, down from £59.40 last quarter and £59.66 this time last year
The average late night out is now shorter than it was a year ago, at 4 hours 34 minutes
Over half (56.2%) of respondents go on a night out at least once a week – this is up from 54.5% last year
Respondents are going out 1.27 times per week on average compared to 1.07 times a year ago
Almost one in five (19.5%) respondents who go on nights out choose to do so outside of their local town
A quarter (24.2%) respondents split where they go out equally between staying in their local town and travelling to another
Only 56.2% of all respondents would usually choose their local town for a night out over another location
Those aged 18-21 and 31-45 are most likely to stay in their local town for a night out, whereas respondents aged between 22 and 30 are most likely to go to another town or city for a night out
When asked why they would choose to go out outside of their local town, the most popular reason cited by respondents was 'a specific event that I want to go to' (44.4%), followed by 'my local town does not offer a diverse nightlife' (33.1%). 28.6% reasoned that their friends don't live in their local town and 18.9% of respondents agreed with the phrase 'the nightlife in my local town finishes too early'.
Amongst 18-25 year olds, the reasons for going out outside of their local towns were more pronounced and show some marked differences:
Peter Marks, Chief Executive of The Deltic Group commented, "This quarter's Deltic Night Index shows us that consumers are happy to spend both time and money on a fun, unique nights out. For me, a few stats stood out from this report: that almost 20% of people don't go out in their local town; 18.9% of consumers go out in another town because the nightlife in their local town finishes too early; and 33.1% do not think their local town offers diverse nightlife. These three stats show us that there is still much to be done by operators and local Governments around investment, licensing and security to improve the offerings in our local towns, and together we can ensure that that the 20% enjoy a great night out closer to home."