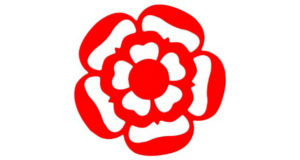 Celebrated chef Paul Ainsworth is reaching out to local would-be chefs in Cornwall to join his team as apprentices to help support the local community and promote young talent in his brigades.
The chef is offering four apprentices positions across his Michelin-starred Paul Ainsworth at No 6 and AA rosette casual-dining Rojanos in the Square restaurants in Padstow.
Paul Ainsworth, who won the regional heat of BBC Two's Great British Menu in 2011 and regularly appears on some of the nation's favourite TV shows, has launched this new training scheme in partnership with the Ofsted Outstanding Truro and Penwith College.
The move will see four apprentices with a passion for a career in food and drink take-up full-time positions in November 2018 as part of the 'Paul Ainsworth Truro and Penwith College Academy'.
The Apprenticeship vacancies are currently live on the College's website and include Commis Chef and Front of House Family Member roles at either Paul Ainsworth at No 6 or Rojanos in the Square. Applications are open until 20 August and attitude is the key ingredient for success as applicants are not expected to have professional experience in the hospitality industry when applying for these entry level apprenticeships.
Paul Ainsworth comments: "I am so thrilled to be working with Truro and Penwith College through their Apprenticeship programs across our two restaurants. It is so important to me to help the community here in Cornwall and the fact that I can give opportunities to the younger generation is a real honour. I also see this as a great opportunity for Cornwall, to ensure they stay on the map as one of the best places for food in the UK for many years to come, by shaping some of the best grass-roots talent. I hope to teach the successful applicants about the importance of a great work ethic and I believe that our business will help grow their confidence, creativity and skills. I am confident that the opportunities and teaching that we will give to the apprentices will set a solid foundation for their future careers."
Martin Tucker, Director of Operations at Truro and Penwith College, comments: "The College is delighted to announce the partnership with Paul Ainsworth and his team in Padstow. The calibre of the employers coming forward to work with us is not only testament to the hard work and dedication of our staff and teaching teams but also great news for the Cornish economy, as talented young people now have a range of genuine high quality options to stay local and start their careers as apprentices."