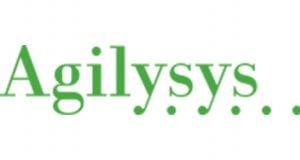 A recent report from a leading hospitality software supplier has revealed that 1 in 4 hoteliers see personalisation as being key when it comes to delivering a differentiating factor to their guest experience.
The study, conducted by Agilysys, questioned 300 senior hospitality professionals across 184 properties, and was carried out as part of research into industry opinion on the current state of hospitality infrastructure.
Amongst a variety of questions, respondents to the study were asked: "What do you believe will be the guest experience attributes that set your property apart over the next 12 months?" According to the results, 22.5% of respondents deemed 'Personalisation pre-arrival to post departure' as the most important. 'Anticipating guests' needs throughout stay' came a close second with 21.6%, while 17.4% felt 'reputation or brand of property' was the key differentiator.
James Slatter, EMEA managing director at Agilysys, said: "With hospitality, the experience is essentially the product, so those operating within the sector need to ensure an outstanding experience if they want to ensure an outstanding product."
He continued: "When it comes to current trends in guest expectations, personalisation is increasingly becoming the norm. However, it still provides hoteliers with an excellent opportunity to differentiate their offering from that of their rivals. After all, there are differing levels of personalisation, which means some operators will be far better at it than others. Those who display authentic levels of personalisation across the full spectrum of interaction with their guests will stand out from those who simply take the rudimentary approach."
He concluded: "Personalisation is hard to deliver well, especially in larger hotels and across groups. Consequently, hoteliers are increasingly turning towards technology to help ensure the guest feels appropriately valued. As personalisation becomes ever more standard, we're likely to see technological developments continue apace in this area."
The wider study also looked at critical guest experience capabilities, existing infrastructure support and the challenges involved in improving guest experience management. The full report can be downloaded here: https://info.agilysys.com/2019-Hosp-Infrastructure-Study