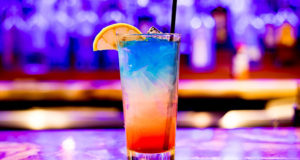 Piper, the UK's leading specialist investor in consumer brands, has sold its stake in Be At One, the nationwide cocktail bar chain to Stonegate Pub Company Ltd. The terms of the transaction were undisclosed.
Since its £8m investment in 2011, Piper has supported Be At One in expanding the business beyond its original London base, taking the chain from 11 to 33 bars, of which 17 are outside London, with a number of new sites in the pipeline. Over the lifetime of the investment, sales increased 5x to £40m.
Be At One was founded by Steve Locke, Rhys Oldfield and Leigh Miller in 1988. Having worked together as bartenders at TGI Fridays, they recognised that there was an opportunity to develop a uniquely differentiated cocktail bar proposition. As part of the transaction, the three founders, along with chairman Mark Derry, will exit the company. The business will continue to be led by Andrew Stones, managing director, and Toby Rolph as chief financial officer.
Piper, which last year closed its sixth fund at £125m, has a long and established track record of backing and growing businesses in the hospitality industry. It has invested in eight brands, including Las Iguanas, Loungers, Hickory's Smokehouse and Flat Iron. Be At One is its fifth realisation in the sector.
Peter Kemp-Welch, a partner at Piper, said: 'We are very proud of all that we and the team at Be At One have achieved since our investment. In a highly competitive market, we have developed a market leading brand and delivered excellent growth in both sales and profits at a time when many are struggling in the hospitality market, creating a unique asset that has resulted in this successful sale to Stonegate.'
Mark Derry, Be At One chairman, said: 'Steve, Rhys and Leigh have, over the past 20 years, created a unique business and a very special legacy in Be At One, which remains in incredibly good hands through Stonegate and the Be At One senior team led by Andrew Stones. This deal paves the way for an exciting new chapter and I am looking forward to watching the business continue to flourish and develop, and the prospect of many more guests across the UK having the opportunity to enjoy the exceptional Be At One experience.
'I'd like to take this opportunity to thank our private equity partner Piper for their invaluable support and wise counsel over the past six years – they are exceptional investors and supporters of businesses like Be At One, and our industry, and we wish them very well.'