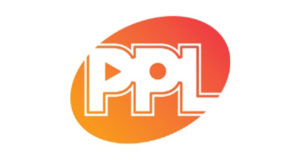 Music licensing company PPL has published a consultation paper as part of its ongoing review of its Specially Featured Entertainment (SFE) tariff.
The consultation paper relates to the playing of recorded music at events such as discos and DJ nights and applies, in this instance, to nightclubs, pubs and bars, cafes and restaurants, and hotels.
The consultation paper sets out the company's current thinking in relation to the scope, structure, fees and implementation of a potential new SFE tariff. It is based on the belief that the SFE tariff requires structural reform and undervalues the rights of PPL's performer and record company members in the recorded music they create. PPL's view (supported by economic analysis) is that the fees under the current tariff, which has been in place for around 30 years, are too low to be an appropriate reflection of the value to businesses of using recorded music at SFE events.
Commenting on the publication of the consultation paper, PPL Chief Executive Officer Peter Leathem, said:
"This consultation paper provides an important opportunity for licensees to contribute to the review and potential reform of PPL's Specially Featured Entertainment tariff.
"Through licensing the use of recorded music at SFE events, we are keen to see our repertoire continue to support and drive entertainment within the hospitality sector. In an environment where recorded music forms a very significant part of the business proposition, it is important that those who invested their time and talent in creating such music are fairly rewarded.
"We therefore welcome responses from our licensees in order to help us finalise our views on a potential new SFE tariff."
The consultation paper has been sent to licensees putting on SFE events in nightclubs, pubs and bars, cafes and restaurants, and hotels and to their trade bodies.
Caution
UKHospitality has warned that any increases to PPL's SFE tariff will place considerable burdens on venues and limit their ability to offer recorded music.
PPL has begun formally consulting on a revised Specially Featured Entertainment (SFE) tariff which would apply to a range of businesses in the hospitality sector such as nightclubs, pubs, restaurants, hotels and bars.
UKHospitality Chief Executive Kate Nicholls said: "We see no reason why there should be a need to fundamentally change the SFE tariff and increase costs for businesses already struggling against a swathe of taxes.
"It is clear that if PPL's current thinking were to be implemented it would result in massive increases in licence fees, inevitably leading to higher prices for customers and significantly reducing the ability of establishments across the UK to play recorded music, when mixed by DJs or for dancing.
"UKHospitality will be liaising with our members and other stakeholders to robustly respond to these proposals, to avoid additional costs that would drive music out of venues and ultimately close some hospitality businesses."