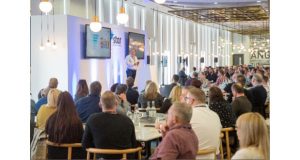 Polls of 500 Star Pubs & Bars licensees taken at nine October regional forums together with feedback from a representative national forum held in Amsterdam last week reveal that licensees feel premium products and vegan food offer the industry the biggest growth opportunities in 2019.
27% see premiumisation as the way forward with 24% saying vegan food is the priority. A further 17% feel putting on events to attract millennials is the way to grow business whilst 11% put the emphasis on craft beer.
As for the threats to the industry in 2019, licensees highlighted recruitment and retention of staff as the biggest challenge. 32% flagged this issue followed by 17% citing rising staff costs and 16% business rates.
When asked what support they most wanted, licensees said they want further help with staff training, followed by additional help with local PR and footfall driving activity.
Lawson Mountstevens, managing director, Star Pubs & Bars said: "Forums are a great chance for licensees and the Star management and operations teams to step away from our day-to-day business and focus together on the opportunities to increase trade and to look at ways to address the challenges pubs face. Formal voting really pinpoints what's important and we'll be taking away the feedback to develop our future support. Forums are also a fantastic way for people to meet, talk and learn from each other."
Allan Rohman of The Brunswick, Swansea said: "I found it really helpful and informative and have got lots of ideas I want to implement as a result. It was also interesting to talk to fellow licensees and share our thoughts on the future opportunities and challenges and how to take things forward."