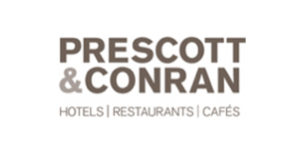 Prescott and Conran's London portfolio including Parabola, Lutyens and Albion Clerkenwell have closed after the group fell into administration.
The group announced a restructure earlier today, with control of the Boundary Project, in Shoreditch, transferred to a new holding company. The Boundary, incorporating Albion Shoreditch, remains open and under the control of the Conran family.
Stephen Clancy and Benjamin Wiles of Duff & Phelps, were appointed Administrators to Prescott and Conran Limited and selected operating subsidiaries on 20 June 2018.
Prescott and Conran was founded by Peter Prescott and Sir Terence and Lady Conran in 2006 who had worked together many years at Conran Restaurants, it was a new joint venture created to focus on a smaller and more personal collection of restaurants, cafes, bars and a hotel.
Stephen Clancy, Administrator, Duff & Phelps, stated: "Over the past few months the Group has been undertaking an operational review looking to enhance profitability and exit underperforming businesses. As part of that process some restaurants had already been closed."
Prescott and Conran's portfolio included Parabola in Kensington, Lutyens on Fleet Street and the Albion in Clerkenwell, all of which have now been closed.
Stephen continued: "The restaurant trade is going through a period of sustained change off the back of changing consumer demand. As such the Group's Directors made the difficult decision to exit underperforming restaurants."
"As part of the Administration process we have appointed property agents Davis Coffers Lyons to advise on the marketing and sale of certain property interests in the Group. This process excludes 2-4 Boundary Street Limited, owner of the Boundary Project, which is not in Administration, and will continue to be owned and operated by the Conran family. The Boundary Project remains the family's core focus for investment and growth," continued Stephen.