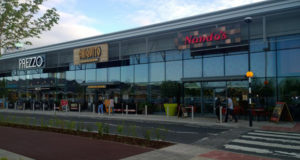 Pressure is mounting on the government to reform business rates, as new research reveals the hospitality sector could face a £50m rise in its bills next April, despite the ongoing crisis on the high street which has seenthe casual dining sector hit particularly hard.
The September Consumer Price Index (CPI) measure of inflation determines the annual level of rate rises for the coming financial year. Property services firm Altus Group has estimated that the total business rates bill for 2019/20 will increase by £758.6m in England if the headline rate of inflation remains unchanged at 2.5%.
Robert Hayton, head of UK business rates at Altus Group, said: "With our high streets engulfed in crisis and Brexit uncertainty hurting manufacturers and the services industries, the chancellor should be bold within his autumn Budget later in the year through an unprecedented stimulus by freezing rate rises.
Earlier this week Helen Dickinson, chief executive of the British Retail Consortium (BRC), called on the government to support retailers in light of the collapse of House of Fraser.
"This is a critical period for the retail industry, caused by a perfect storm of pressures, including rising costs and new technology changing how people shop," she said.
"How much more news like this will it take before the government acts to support retailers by cutting the business rates bill?
"A two-year freeze in rates increases would be a good place to start.