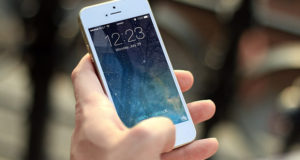 A PUB landlord has raised a staggering £20,000 in "fines"after Banning drinkers from using their mobiles .
Mark Robson landlors of Just reproach in Kent implemented the rule when he took over the pub, hoping to bring back the age-old tradition customers actually chatting to each other. If anyone's phone rings or beeps, he fines them £1, with all the money donated to charity.
Speaking to the Sun newspaper Barman Martin Docherty said: "It's quite an event if a phone rings on a packed Friday night.
"There's a round of applause, and all positive as it means someone's got to donate."
Last year Deloitte released its seventh edition of Deloitte's Mobile Consumer Survey which revealed:
81% of smartphone owners were aware of at least one application that incorporates machine learning; 65% use at least one.
91% of surveyed 16-75 year olds used their smartphone in the last day, but some devices such as VR headsets have never even been used.
41% of respondents in a relationship think their partner uses their phone too much.
19% of respondents use their phone often for business purposes outside of working hours.
40% of smartphones were purchased online, compared to 34% in store
47% of 16-17 year olds surveyed stream films and/or a TV series compared to 2% of 65-75 year olds.