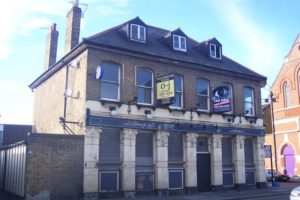 The Business, Energy and Industrial Strategy Committee will hold a one-off evidence session on 26 June 2018 with the Pubs Code Adjudicator, Paul Newby, and his deputy, Fiona Dickie, to review the operation of the Pubs Code and the performance ofthe Pubs Code Adjudicator.
The committee will review the operation of the pubs code and the performance of the pub code adjudicator (PCA), examining existing statutory framework to ascertain if it is working as intended and whether disputes between tied tenants and pub owning businesses or being satisfactory resolved.
Tuesday's session follows a demonstration  held in Parliament Square last month as part of a new campaign asking the government to review the Pubs Code legislation.
Seasoned campaigners from the pub industry teamed up with the Forum of Private Business to highlight failures of the Pubs Code, demonstrating in front of Parliament.
Speaking last month Campaigner David Mountford said: "Predictably the Pubs Code legislation has failed to achieve its two key principles. Whilst we recognise that after 18 months of inactivity under the watch of the Pubs Code Adjudicator Paul Newby, we now have an excellent Deputy Adjudicator in Fiona Dickie, the arbitration process has failed to set precedents that will stop the cycle of abuse that epitomises the tied business model. Reform of the legislation cannot come fast enough, whilst we still have pubs to save."
The Campaign for Real Ale (CAMRA) has also joined calls for an urgent review citing that the code has failed to provide fairness and that pub companies are "continue to exploit gaps in legislation". In its written submission CAMRA says  :"Over the last two years, multiple instances have come to light where it is clear that the Code has failed to provide clarity and fairness for Tied Pub Tenants TPT). This submission will aim to address the issues that have arisen since implementation of the Code, and provide the committee with recommendations which provide an equal playing field in terms of information available to TPTs who are navigating the Code.
Adding: "Key to the failure of the Code to provide fairness is that while the PCA's office struggles to provide clarity on key aspects of the relationship, some POBs have continued to act as if the Code had simply never existed; and typical complaints in everyday business practice have continued unabated. It is also of concern that Pub owning businesses (POB) are challenging some decisions made by the PCA through the courts in a manner that breaches CIArb rules, using their disproportionate legal powers to overrule the Code in a manner that is intimidating and removes the Code's protection from the TPT.
By contrast Pubco's have in their written submissions expressed their belief that the code does provide clarity and increase as fairness,  Punch Taverns in their submission say:"Punch believes that overall the Code has introduced both clarity and fairness, not only prior to a TPT agreeing to enter into a tied agreement with a Pub Company but throughout the relationship by addressing imbalances of power regarding access of information (at rent review for example), overlaying the principle of fair and lawful dealing, as well as introducing the opportunity for a TPT to freely explore an option outside of a tied agreement should they choose."
"It is Punch's view that the Code is delivering better negotiating power for Publicans, who are using it to negotiate different agreements with companies. The Pub Companies subject to the Code are keen to see the Code foster greater levels of understanding between themselves and Publicans, which should foster better relationships between the parties and be in both parties interests."
Chair's comments
Rachel Reeves MP, Chair of the Business, Energy and Industrial Strategy Committee said:
"Two years on from the establishment of the Pubs Code Adjudicator, pubs are still closing on a weekly basis. We want to check whether the legislation Parliament introduced is working as it intended. When there is an imbalance in the relationship between a large company and small suppliers or tenants, it is essential that the regulator has the powers and commitment to prevent any abuse.   We also want to check that both sides have confidence that disputes are going to be resolved quickly and that tied tenants have a genuine opportunity to make a good living from running pubs, which are a vital part of many communities up and down the country."
The full list of written submissions are available at
https://www.parliament.uk/business/committees/committees-a-z/commons-select/business-energy-industrial-strategy/inquiries/parliament-2017/inquiry6/publications/