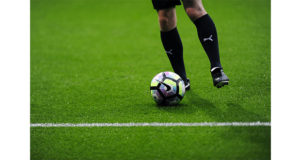 England's performance in the World Cup was boosted pub spending by 16.8 per cent in July, the biggest increase since April last year. Overall, consumers spent 41 per cent more in pubs on England match days than on the equivalent days in 2017, rising to an impressive 73 per cent on the day of the England vs Croatia semi-final, compared with the same time last year.
Generally, consumer spending rose 5.0 per cent year-on-year in July, marking the third consecutive month of growth surpassing 5 per cent and the strongest three-month period since Barclaycard began measuring this data in 2014.
Data from Barclaycard, which sees nearly half of the nation's credit and debit card transactions, shows that essential spending climbed 8.7 per cent in July, driven by a strong rise in supermarkets of 6.7 per cent. Amidst some of the highest prices at the pump since 2014, petrol expenditure also grew significantly, up 13 per cent.
Consumers have been keen to take advantage of the sunshine while it lasts, with almost a quarter (23 per cent) saying the hot weather this summer has prompted them to spend more money than usual on experiences and outdoor activities. Of these, 56 per cent are prioritising spending on day trips, and one in two (50 per cent) are buying more food and drink than normal to enjoy barbecues and picnics with friends and family.
However, despite a willingness to spend on summer treats while the good weather lasts, shoppers remain cautious about the broader economic picture with confidence in household finances dropping six percentage points from June to 59 per cent last month.
Rising interest rates are another area of concern for some, with one in three (34 per cent) saying they are worried that the Bank of England raising interest rates on 2 August means they will have less spending money each month.
Esme Harwood, Director at Barclaycard, said:
"The prolonged warm weather combined with England's World Cup performance has created a short-term boost in spending. With the sunshine showing no sign of abating, spending levels have remained higher than we would normally expect with Brits keen to make the most of the heatwave  –  whether in the pub over a few drinks or stocking up at the supermarket to enjoy a barbecue.
"It will be interesting to see if this strong level of growth continues as we move into the final stretch of summer. It's clear that some consumers remain cautious about what's to come with interest rates rising and overall confidence in household finances down slightly from June."