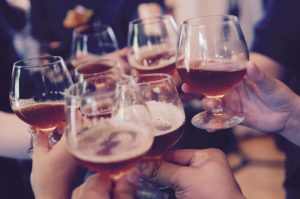 UK consumer confidence grew by two percentage points in the second quarter of 2018, rising to -4%, the highest level recorded by the Deloitte Consumer Tracker since it started in Q3 2011. In research published today, consumer confidence benefitted from the effects of a strong labour market and positive wage growth in addition to a feel-good factor caused by the start of the summer, a royal wedding and the opening stages of the 2018 World Cup.
The quarterly survey of more than 3,000 UK consumers survey took place between 15 and 18 June, capturing the excitement in the build up to the England team's World Cup participation. Despite overall confidence remaining in negative territory, the record level of UK consumer confidence comes following a year of consistent growth from a low point of -10% in Q2 2017.
A strong labour market provided the foundations for the record level of optimism. Confidence in job security grew by two percentage points year on year to -4% in Q2, while confidence in job opportunities and career progression rose by seven points during the same period and is now in positive territory for the first time at +1%.
Consumer optimism contrasts with business
The growth in consumer confidence in the latest Tracker comes despite an environment of challenging conditions for consumer businesses, particularly for high street retailers and casual dining operators. This, combined with broader macro-economic concerns, has created a divergence in confidence between consumers and business leaders.
Ian Stewart, chief economist at Deloitte, said: "Consumer confidence has rallied against a backdrop of favourable economic fundamentals. UK consumers are increasingly confident about opportunities in the jobs market and the security of work. With the unemployment rate at a 43-year low and skills shortages on the rise the stage looks set for gains in real wages.
"While consumer confidence is on the rise the mood in business is more cautious, reflecting the slowdown in UK growth and Brexit uncertainties. Buoyant consumer sentiment reflects a better picture in terms of jobs and wages. Add in warm weather, a royal wedding and a football World Cup, it's not hard to see why consumer spirits have been given a lift."
Disposable income confidence gives boost to discretionary spending
The Consumer Tracker for Q2 2018 also revealed that confidence in disposable income has grown by 13 percentage points year-on-year to -11% in Q2 2018. This has helped narrow the spending gap between essentials and discretionary categories for the first time since Q3 2016. Seven out of the eight discretionary categories measured showed positive movement compared to the previous quarter.
Ben Perkins, head of consumer research at Deloitte, added: "Over the last year we have seen consumers exercising caution when spending, despite their confidence increasing during that period. The trend has been for consumers to favour spending on essential items over discretionary categories and cutting back on leisure spending. The fact that we are now seeing a narrowing of this gap is a sign of consumers delving into their pockets.
"One only has to look at the headlines and high street to see that challenges persist for the retail and casual dining sectors. We're not out of the woods yet, but the continuation of the warm weather and England's successful run in the World Cup will certainly help drive footfall and spending in the short term."