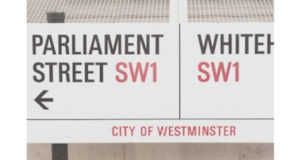 A restaurateur with eateries in London's West End has been jailed for 14 months after he continued to run companies despite previous ban.
Following a joint investigation by the Insolvency Service and the Metropolitan Police, Sarkis Agop Kouyoumdjian (55), of Kensington High Street, West London, appeared at Southwark Crown Court on Friday 14 September where he also received a nine year directorship disqualification.
The court heard that in November 2011, Sarkis Kouyoumdjian voluntarily accepted a disqualification undertaking in connection with the failure of a company that he was a director of which ran a restaurant and owed unpaid taxes. The disqualification meant that he was banned from running companies for four years without the permission of the courts.
However, Sarkis Kouyoumdjian ignored the ban which he had personally accepted and in direct contravention of his disqualification, between November 2011 and May 2014 continued to run two branches of Middle-Eastern restaurant, Massis, as well as Asian fusion restaurant, Cocochan.
In addition to running the restaurants and their connected companies without permission from the courts, Sarkis Kouyoumdjian carried out other offences.
Sarkis Kouyoumdjian ran the restaurants through two companies, Live London Limited and Plaha Catering & Events Limited, but use of the restaurants' names had been banned through earlier insolvencies and Sarkis Kouyoumdjian's connection with them.
He fraudulently transferred £59,000 to an associate from a company that he shouldn't have been running shortly before it entered into Creditors Voluntary Liquidation and also failed to deliver to the liquidator all the files that were needed to help formally shut down the company.
On 5 September at Southwark Crown Court, Sarkis Kouyoumdjian pleaded guilty to four counts of running companies while disqualified, two counts of using a prohibited company name, as well as one count of fraudulently removing property in anticipation of the commencement of the winding up of a company and another count of failing to deliver up books and records to a liquidator.
Ian West, Deputy Chief Investigation Officer of the Insolvency Service, said:
Sarkis Kouyoumdjian knew exactly what he'd signed up for when he accepted his four-year disqualification but he brazenly ignored its restrictions and continued running restaurants and a property company.
This was a flagrant abuse of company and insolvency law and thanks to the joint investigation with the Metropolitan Police, Sarkis Kouyoumdjian's sentence should serve as a warning to others that such abuses will be investigated and disqualifications will be enforced.