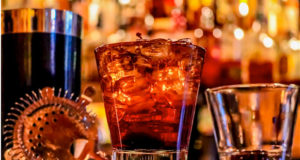 BB Foodservice has revealed that rum sales are predicted to grow at a faster rate than gin by 2020.
While beer still makes up the lion's share of on-trade drink sales (41.9%), spirits are playing an increasingly important role, with a 0.9% sales increase since last year. In particular – gin, golden rum and malt whisky are all showing strong growth in a flat market.
Tony Holmes, sales director, BB Foodservice (Bestway Wholesale) said: "The gin market has already grown by a considerable 26.5% since last year, but rum is hot on its heels with 11.2% growth over the same period. Leading food and drink consultancy CGA, who we work closely with, has forecasted that by 2020, sales of rum will be up 33%, outstripping gin by 5%."
Golden rum has seen a particular surge in popularity. Its caramel colour and fruity, honeyed flavour comes from being aged in charred oak barrels. Generally used in cocktails, such as Dark 'n' Stormy and Cuba Libre, it's also smooth enough to be sipped on its own, or on the rocks. All are ideal for a variety of food and drink businesses – from pubs and restaurants to universities and casual dining venues – at highly competitive prices.