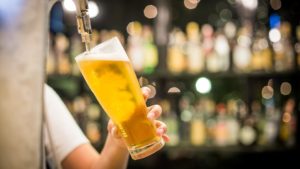 Commenting on the analysis of responses to the Scottish Government's consultation on the introduction of a deposit return scheme, the Scottish Beer & Pub Association – the leading trade association for brewers and pub companies in Scotland – has welcomed the acknowledgement of key issues for the nation's pubs and brewers.
CEO of the Scottish Beer & Pub Association, Brigid Simmonds OBE said:
"It's very welcome to see the concerns raised by the SBPA being echoed by others in this consultation process, particularly around the unique issues for alcohol products and our wider sector.
"It is imperative that any scheme is well designed and robust for it to be a success. Identifying potential issues such as the impact on our sector will help ensure any system meets our collective ambitions, whilst also avoiding potential harms to industry or other policy areas.
"Placing a flat deposit on alcoholic products severely risks undermining the Scottish Government's policy of minimum-unit pricing by making higher strength products relatively cheaper than lower strength products at the point of sale.
"It is also our opinion that any system must be outward facing, and we encourage the Scottish Government to work with DEFRA for a UK-wide solution. A Scotland-only system risks creating a number of trade barriers which would impact disproportionately on small and medium sized producers, whilst also risking the record growth achieved in Scottish exports.
"Our industry takes environmental responsibility very seriously and fully supports the goal of improving the circular economy, reducing litter rates and increased sustainability through recycling. We look forward to working proactively with the Scottish Government in the next stage of this process and in delivering a system that works for everyone."