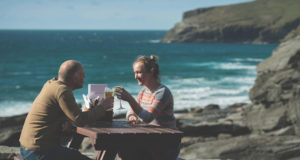 St Austell Brewery joined forces with some of the country's biggest food and drink companies slashing prices in many of its pubs for Tax Equality Day as part of a campaign for lower VAT rates.
The Brewery just one of a large group of major UK chains who held a national day of action to campaign for a VAT cut in the hospitality sector from the current 20 per cent on all food and drink to 5 per cent – bringing it closer to the zero VAT rate for supermarket food sales.
Prices were reduced by 7.5 per cent on Tax Equality Day in our managed pubs and hotels across the South West, with industry organisations UK Hospitality and the British Beer and Pub Association calling on their members to do the same.
The brewery's Chief Executive said: "The hospitality sector is charged 20 per cent VAT on sales, whereas supermarkets pay virtually no VAT on food sales. This has led to fewer people eating out because of the increasing cost.
"Creating a tax parity between pubs and restaurants and supermarkets will not only benefit consumers, who will get lower prices, but the resulting increase in customers will mean more jobs are created in the sector. This could be up to an estimated 670,000 based on the experience of other European countries.
"St Austell Brewery is fully committed to supporting this campaign, which will give our economy a much-needed boost and bring more business to the region's pubs