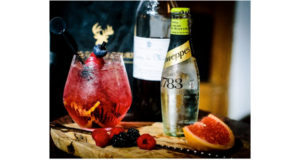 Star Pubs & Bars is boosting its soft drinks category support, reflecting the growing popularity of soft drinks. The company has appointed its first dedicated soft drinks buyer, is making Coca-Cola European Partners (CCEP) its official category partner, installing new dispense equipment in its pubs and providing licensees with promotional materials.
Paul Hunter, who joined Star Pubs & Bars having previously been Greene King's Category Manager for soft drinks and spirits, is undertaking a major review of the category in order to create a market leading consumer offer.
In line with market trends, the new range will include a greater emphasis on premium mixers like Schweppes 1783 salty lemon and cucumber tonics, low/no sugar and healthier options, and drinks from smaller craft producers.
With draught products accounting for over 50% of soft drinks sales and growing, Star Pubs & Bars is rolling out the installation of new draught equipment and increasing draught choice. In addition, the company is working closely with leading brands across the category to provide business building insight and advice to licensees. More promotional materials, such as ice buckets, menu cards and glassware and low/no sugar point-of-sale materials will also be available to licensees.
Hunter said: "Soft drinks are a hugely important to licensees nowadays with the growth in family dining and one in five adults now teetotal. Consumers are looking for better experiences and higher quality drinks as well as low/no sugar options.
"A good range is always about consumer-focus and balance, having products from smaller craft to leading brands. Our strategy is to offer licensees the right brands for their style of pub and to provide market insight on how to make a soft drinks offer exciting and engaging. It's not just about the drinks available, it's about the serve. With the right glass and right garnish, a soft drink becomes a premium product."