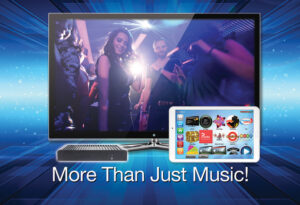 Keeping the customer entertainment offering fresh and appealing is critical for licensees in of 2023, as we move in to the next generation of the Metaverse, AI and NFT worlds of technology!!! So is Our touch screen entertainment system, The Entertainer Lite is changing the way licensees manage their entertainment, providing the ability to plan captivating events calendars and increase revenue. The system is crammed with music, videos, karaoke, bingo, race nights, quizzes, games and advertising features now featuring the ability to Request music by your phone.
• Online Advertising "you can be anywhere in the world "send to your venue.
• Karaoke/Music Requesting via the App.
• Interactive Quizzing.
The Entertainer lite means licensees take total control of their entertainment rather than paying third parties to provide music, entertainment, discos, quiz nights, casino nights, etc.
How much I here you say!! You won't believe the price, call us about the Future Now and find out.
01572 771 363
www.mediatheme.com