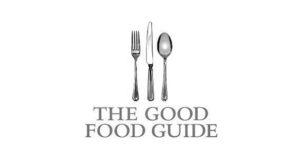 The Good Food Guide 2019  top 50 restaurant results have been revealed, with three restaurants scoring a perfect 10 from the judges to dominate the list of the nation's top 50.
The restaurant awarded the top spot in The Good Food Guide for the second year running is Restaurant Nathan Outlaw in Cornwall. Chef Nathan Outlaw has achieved a perfect cooking score of ten for the third year in a row.The Port Isaac seafood restaurant has been crowned number one thanks to Nathan's 'confident cooking' and 'knack for deploying first-rate seafood to its ultimate advantage'.
Natan said: "'Learning that we had been placed in the top spot last year and retained a cooking score of 10/10 from the previous year was amazing, but this is just mind-blowing. My aim has always been to offer customers food cooked simply but with subtle layers of flavour and to make a visit to Restaurant Nathan Outlaw an experience to remember, for not only the food, but also for the professional and welcoming hospitality our Front of House team provide. I am grateful to each one of my fantastic team for their commitment and hard work. Restaurant Nathan Outlaw embodies everything I'd want in a restaurant as a customer, and it seems that other people like it that way too!'
Alongside Restaurant Nathan Outlaw, Cumbria's L'Enclume also retains its top ten score. The guide comments that 'L'Enclume delivers a complete package, with unobtrusive but attentive service that underscores the impressive food and drink', noting that chef Simon Rogan 'has achieved something of a miracle. His farm-to-table operation has influenced chefs right across the country; it's beyond dispute that British food owes him a lot'. Also joining the elite club, is Core in London's Notting Hill, the first solo venture for Clare Smyth, recording the highest ever new entry.
As the number of people following vegan and vegetarian diets continues to increase, restaurants are extending menus and options to to cater to their needs. For a number of years restaurants have featured vegetarian and vegan dishes on their standard menus, however this year, for the first time, The Good Food Guide will list restaurants that have a dedicated vegan menu.
There has been a rush of new vegetarian, vegan and plant-based openings this year, and although some are yet to hit the mark with their vegan offerings, this year's guide highlights those worth a visit.
Elizabeth Carter Good Food Guide Editor siad: 'As far back as 2014, The Good Food Guide noted that some of our top chefs were taking a more vegetable-focused approach, with meat playing a bit part. Chefs such as Alexis Gauthier, who is looking to transition to an entirely vegan menu by 2020, are paving the way. Following a plant-based diet is neither a trend nor a fad, but a lifestyle choice which is set to shift up a gear in the years to come.'