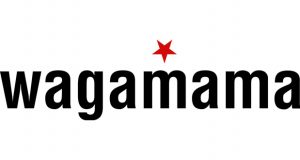 The Restaurant Group (TRG), which owners of casual dining brands such as Frankie & Benny's and Chiquito's, has agreed to acquire restaurant chain Wagamama in a deal worth an estimated £559 million.
The Restaurant Group has said a number of its existing sites would be converted to Wagamama restaurants fast-tracking its UK roll-out. The new owner will also look to expand its concessions and delivery presence as well as exploring international options.
Wagamama currently operates over 200 outlets worldwide, with 158 UK-based restaurants, and TRG says that it will attempt to further accelerate Wagamama's expansion by converting existing TRG sites into Wagamama restaurants, expanding the brand's food-to-go offering and stepping up international expansion efforts.
TRG CEO Andy McCue said: "This transaction is an exciting and transformative opportunity to create a business which can pursue a truly multi-pronged growth strategy and create substantial value for our shareholders.
"Wagamama is a fantastic brand, with a market leading pan-Asian proposition, which has consistently outperformed the casual dining market in recent years.
"Central to this success has been a cohesive culture and clear brand values which are focused on making the right choices for customers.
"The transaction not only gives us a great brand but also creates a business with a multi-pronged growth strategy which will enhance earnings with continued selective UK rollout, accelerated via conversions of some TRG sites; by further leveraging the brand in Concessions both in the UK and internationally; by maximising the opportunities presented by the rapidly growing delivery sector; and by optimising the potential within international markets."