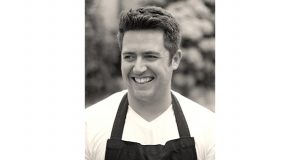 Michelin-starred chef Thomas Carr has closed his restaurant Seafood & Grill in Ilfracombe, Devon, just nine months after opening. Carr opened the site, his second in the seaside resort joining his Michelin-starred Olive Room restaurant, following a successful crowdfunding campaign earlier this year, raising £18,000 on crowdfunding platform Kickstarter to launch the 30-cover venue in February in the former Lamb Hotel in High Street. However, despite receiving a Michelin recommendation last month he has decided to close the site.
Carr's Michelin-starred restaurant, Thomas Carr At The Olive Room, which is also in the town, remains open for business. He said: "This is really bitter-sweet for us. We're immensely proud of the recognition Seafood & Grill gained in such a short time and the fantastic team that worked so hard but the reality is that in a tough economic climate, it is extremely hard to maintain such a high standard of food and service in a restaurant the size of Seafood & Grill while still being able to run a profitable business. We know how quickly news of this nature spreads and people will naturally assume The Olive Room is meeting the same fate, but it isn't. We're still going strong."
Early in his career Carr was appointed head chef of Restaurant Nathan Outlaw, which earned two Michelin stars under his leadership within a year of opening. Having launched Thomas Carr At The Olive Room in 2014, Carr gained Ilfracombe's first Michelin star two years later and has retained it since.