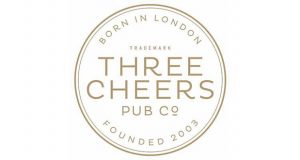 The pub which helped launch the career of Ed Sheeran the Bedford in Balham, South London , part of the London based Three Cheers Pub Co, is set to open later this month after receiving a huge financial boost.
The venue is the second for Six Cheers, its managed expert partnership with Ei Group, and is known as the champion of comedy and music, with stars such as Ed Sheeran, Sam Smith, Eddie Izzard and Michael McIntyre all having appeared there.
The 22,000 square foot pub, music venue and comedy club will reopen on Thursday, 29 November following a multimillion-pound investment including an £80,000 sound system. Renovations will also extend to the venue's five bars, four private rooms, ballroom and 250-capacity live music club as well as 15 en-suite bedrooms.
Co-founder of the three Cheers Pub Co Tom Peake said: "We are thrilled to have the opportunity to restore The Bedford to its former glory. With its rich grassroots music history and renowned reputation in the comedy world, it's great to be giving the venue a new lease of life."
Ei Managed Investments operations director Nathan Wall added: "Six Cheers continues to be an exciting partnership for us and the relaunch of The Bedford is a landmark moment as it will represent our largest site. We're happy to welcome this unique venture to our Ei Managed Investments portfolio."