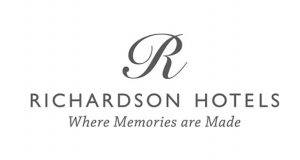 Administrators RSM Restructuring Advisory LLP three properties to the Richardson hotel group following a successful creditors voluntary arrangement process.
Administrators we administrators were appointed at the beginning of the year after a tax demand by HMRC threw the company into through the company into financial difficulties.
The Falmouth hotel in Falmouth, the Grand hotel in Torquay and the Royal Beacon in Exmouth have all been handed back to the group, however the Abbey Sands hotel in Torquay formerly known as the John Burton-rates restaurant with rooms continues to trade in administration.
Earlier this administrators sold two of administrators sold two of the hotel groups hotels the Fowey hotel in Fowey and the Metropole Hotel in Padstow to Dorset-based group Harbour hotels.
Boughey said: "This was a complex administration, but we are delighted to have reached an outcome which has protected the position of creditors, secured the jobs of all staff and kept the hotels trading as usual for the benefit of guests."