New Vodat report highlights potential network and data security vulnerabilities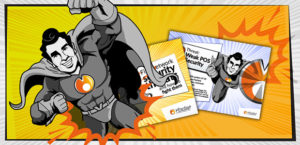 With concerns around data and security affecting 87%* of customers, addressing these issues must be a critical consideration for hospitality firms, a new report from Vodat International, a leading network security provider, reveals.
The report, Network security threats and how to fight them, exposes the potential vulnerabilities of in-house networks, which hospitality organisations rely on every day for business-critical operations, from purchase transactions to managing customers' personal data. Five key security threats faced by hospitality firms outlined in the report include:
Vulnerable Wi-Fi networks – without sufficient Wi-Fi security, hackers can access networks, disrupt transactions and prevent businesses from trading.
Weak POS Security – cyber criminals can contaminate EPOS systems with malware, affecting hospitality firms operating from multiple locations.
Poor network configuration – entry points around a network's perimeter where sensitive data is exchanged can be highly vulnerable if poorly configured.
Inadequate staff education – employees can be the weakest point of a network, so hospitality organisations must ensure adequate staff training.
GDPR non-compliance – recent EU General Data Protection Regulation (GDPR) means businesses must understand how and where data is stored and how secure it is.
"Hackers can access hospitality firms' networks, disrupt transactions and even prevent them from trading altogether," said Paul Leybourne of Vodat International. "With the British Retail Consortium estimating the annual cost of retail cybercrime at £100m, there is a great deal at stake. Our report highlights not only the top security threats, but also the importance of having robust and secure solutions and processes to fight them and protect their businesses."
*Original research by Vodat to launch the report reveals that a total of 87% of customers are concerned about security and personal data breaches when using free in-house Wi-Fi.
For more information on how hospitality firms can fight against data and network security threats, download the full report: http://www.vodat-int.com/resources.