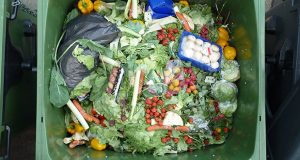 Research by food waste app company Too Good To Go has identified that nearly 900,000 edible meals will be discarded by UK restaurants each day, meaning that more than 320 million meals are thrown away by British food establishments every year, enough to feed everyone in the UK five times over, according to food waste app Too Good To Go . The foodservice industry also produces 600,000 tonnes (41%) of food waste yearly.
While consumers are more and more aware of the food wasted in their homes and by supermarkets, waste by restaurants is still largely unheeded. Figures from the government's food waste advisory body Wrap state that the problem costs UK businesses more than £2.5 million (Dh12 million) every week.
Too Good To Go managing director Hayley Conick said: "No one leaves the lights on when they leave the house. Yet whether it's in restaurants, food shops or our own homes we don't think twice about throwing away perfectly good food. 1.6 billion tonnes of food is thrown away globally each year – and that's 1.6 billion tonnes too many.By creating a new market for surplus food we make sure that more food gets eaten leaving businesses, consumers and the planet as winners in the process."
Too Good To Go's app provides customers with restaurants serving unsold, fresh food at a reduced price, and has to date rescued over seven million meals from thousands of establishments. The food waste company is encouraging more food and hospitality companies to join them.