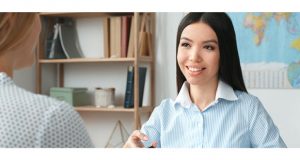 UKinbound are launching the 'Young Excellence Award' as a brand new addition to the UKinbound 2018 Awards for Excellence.
The aim of this award is to celebrate and acknowledge the achievements of young people in the tourism industry, and they welcome nominations for a young person (aged 25 and under) who has demonstrated or achieved any of the following:
– innovative thinking and/or generation of ideas
– exceptional customer service
– taking the initiative
– commitment to the tourism industry.
Nominations should be no more than 500 words. To nominate a young person from your company or organisation, please click here.
Chairman Mark McVay commented "We're delighted to introduce this new award category.  Our industry employs an array of talented young people but one of our key priorities is to encourage more young people to join and this award is a great way to showcase the range and breadth of opportunities in the UK travel trade and what can be achieved."
All entries will be assessed by an independent panel of judges who will produce a shortlist for members to vote on in December.  The winners will be announced at UKinbound's Awards for Excellence Gala Dinner on Thursday 7th February at the stunning Glasgow City Chambers.
Nominations close at midnight on Wednesday 28 November 2018 and more information can be found on www.ukinbound.org.