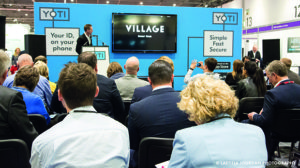 On the 25th & 26th September, The Hotel Facilities Management Expo hits London ExCeL, transforming the capital into the ultimate destination for all the latest products, features and services optimising the functionality of hotels.
The 2018 event will be packed with industry-transforming innovations that are redefining the look, feel and future of hospitality as we know it. Hoteliers from far and wide will find the tools to implement change in their operations and revolutionize the way they run their hotels.
All under one roof, experts from the likes of glh Hotels, Best Western and Starwood Capital Group are set to divulge their secrets to success, enabling you to return to your business brimming with actionable ideas and inspiration; while an array of the world's most innovative brands will unveil the solutions shaping the hotel of tomorrow.
Better still, this year sees the event join forces with Hotel & Spa Tech Live to form an industry powerhouse, specifically designed to showcase the hottest new advancements that are driving innovation across the Hotel sector. Collectively boasting over 300 cutting-edge exhibitors, 200 world-renowned speakers, expert-led panel debates, endless networking opportunities, and much more, the feature lineup has never been stronger.
What's more, your free ticket also gives you access to a staggering 5 other industry leading events all part of the Hospitality Technology Innovation brand; creating the ultimate destination for innovative technologies in the world of hospitality.
Giving you the opportunity to make thousands of new connections from across the globe, boost your professional knowledge and keep your finger on the pulse of the industry, this is THE event your competitors don't want you to go to!
For more information or to secure your FREE ticket, please visit www.hfmexpo.co.uk.