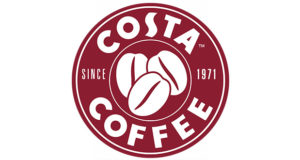 Costa Coffee is set to be sold to Coca-Cola in a £3.9 billion deal. Shares soared 17% in early trade, projecting the coffee chain's parent company Whitbread to the top of the FTSE 100.
Whitbread had planned to split Costa and list it as a separate entity, following pressure from investor Elliott, however in a statement issued this morning, the company said a sale of the coffee chain is now: "in the best interests of shareholders. "Our system can create opportunities to grow the Costa brand worldwide. Hot beverages is one of the few remaining segments of the total beverage landscape where Coca-Cola does not have a global brand. Costa gives us access to this market through a strong coffee platform. I'd like to welcome the team to Coca-Cola and look forward to working with them."
Alison Brittain, Whitbread chief executive, said: "I am delighted that we have agreed the sale of Costa to Coca-Cola for £3.9b. This transaction is great news for shareholders as it recognises the strategic value we have developed in the Costa brand and its international growth potential and accelerates the realisation of value for shareholders in cash.
"The announcement today represents a substantial premium to the value that would have been created through the demerger of the business and we expect to return a significant majority of net proceeds to shareholders.
"Whitbread will also reduce debt and make a contribution to its pension fund, which will provide additional headroom for the expansion of Premier Inn."