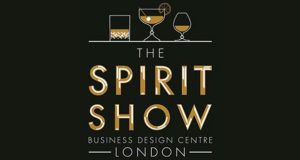 DISCOVER – TASTE – NETWORK – LEARN
Where? Business Design Centre, London.
When? 22nd November 10am-9pm and 23rd November 10am-7pm
What is it? The Spirit Show is a two-day showcase of the finest spirits, mixers, cocktail ingredients and bar equipment.
Who should attend? Bar owners, managers, bartenders, F&B managers and anyone else involved in the buying process for:
• Bar equipment
• Bar services
• Gin
• Whisky
• Cocktail Ingredients/syrups/bitters
• Liqueurs
• Mezcal/Tequila
• Rum/ Cachaça
• Vodka
• Cognac/Brandy
Who will I meet?
Independent distillers, importers, distributors and everyone in between. Some companies are so new they'll be launching at the show, so it will be a unique opportunity to try these products before they hit the market.
What else is happening at the Show?
The Spirit Show will give you a chance to network with fellow drinks industry professionals as well as hear from some of the best bartenders and brands in the business on our two live stages – The Spirits Live Stage and The Tasting Stage. Here you'll be able to discover new products and find out about the latest trends in the industry.
How do I register?
Register now for your fast-track FREE entry by visiting www.TheSpiritShow.co.uk Free entry is strictly for qualifying members of the drinks and hospitality industry. ID checks will be in place at the show. Over 18s only.
Follow us on social media:
Facebook/Twitter/Instagram: @SpiritShowLDN