CLH News is a free-to-trade advertising-driven publication for the independent hotel, pub and restaurant sector of the hospitality industry.
CLH News was established in 2000 and is, both in print media and online, an invaluable source of industry news for the independent hospitality operator. In these are the increasingly competitive times, we are uniquely positioned to keep our readership up-to-date on all aspects of the hospitality and licensed industry, including legislative changes, showcasing innovative products and services and providing expert and in-depth opinion to help make the independent business more profitable and efficient.
Fully connected to social media, CLH News strives to help connect advertisers/products/brands with a readership of up to 60,000 on a monthly basis, read and seen by owners/managers chefs and executives of Hotels, Pubs, Restaurants, Gastro Pubs and selected Leisure Venues. We are fully committed to helping both advertisers and readers to build a successful business.
Our website is continually updated with the latest industry news, developments and product information, and is fast becoming a must visit destination the prime source of industry news and opinion, and an invaluable resource for products and services.
CLH News – Passionate about hospitality
Download our full media pack here.
---
The Carer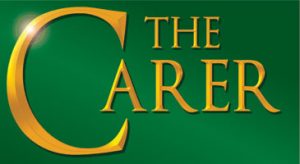 In addition to publishing the Caterer, Licensee & Hotelier News Group, RBC Publishing Ltd produce The Carer, a trade publication aimed at and distributed to the independent nursing and residential care home industry. Published quarterly, it is distributed direct-mail to proprietors, managers, directors and decision-makers in the industry throughout England and Wales. To find out more, visit The Carer online at www.TheCarerUK.com.
---
RBC Publishing Ltd


Caterer, Licensee & Hotelier News' parent company, RBC Publishing Ltd., was established in 2000 and has over many years experience publishing direct mail trade journals for the hospitality and caring industries. We aim to deliver the latest industry news and informative articles to our readership and to provide our advertisers with the best opportunities for promotion.
Mission Statement
Our mission is to continually improve both our products and services to meet customer and readership needs, and produce respected and quality publications with openness, honesty and integrity. This will allow RBC Publishing to grow and prosper. Fundamental to achieving success for the company are our core values:
PRODUCTS – Our number one priority, we aim to provide the best, continually developing to suit market and customer requirements, better and faster than any of our competitors.
PEOPLE – Our team are our source of strength and key to our success, providing corporate intelligence which will determine our achievements and reputation.
CUSTOMERS – The focus of everything RBC Publishing does. With our customers in mind we will listen, advise and act, striving to provide complete satisfaction
PROFITS – The ultimate measure of how efficiently we provide our customers and readers with the best products and services to suit their requirements. Profit will enable us to survive, develop, improve and grow.[/su_column]