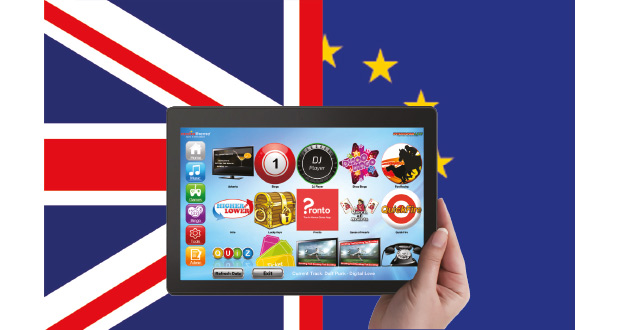 MEDIATHEME LAUNCHES REVOLUTIONARY ENTERTAINER LITE
Mediatheme Ltd, the UK's leading provider of touch screen entertainment systems is launching a revolutionary addition to its touchscreen entertainment just in time for Brexit.(OR NOT!)
Whether you're for or against, we believe everyone needs entertaining, we all need to adapt whether you're a 'staycationer' going to a UK holiday park or a landlord trying to keep the punters in the venue, this could change the way you see the 'LEAVE' (if we ever get out!! )
We know that Technology has been at the forefront of the UK for hundreds of years. Graham Alexander Bell invented the Telephone, the Tv, world wide web, jet engines all in the UK and even cats eyes were invented by Percy Shaw in 1933, and now the entertainer Lite by Mediatheme in 2019.
Designed and manufactured in the UK The Entertainer™ Lite system is a newcomer to the Mediatheme range with its Brexit friendly pricing. Following on from a raft of many recent innovations, such as being the first to bring interactive quizzing to an entertainment system.
According to operations manager Murray Rorison:
"Mediatheme has had to evolve with the times and the Lite is again moving into the future, we will be working on more innovative products before and after March 29th. The face of entertainment  is changing ,and with a customer base ranging from luxury cruise liners to holiday parks, from pubs to play centres they need to be at the forefront of this. Mediatheme's Entertainer™Lite is easy to operate, it enables venues to organise different themed evenings from one source and includes karaoke, interactive quizzes, bingo, pub games, and much more. The Lite is a small compact unit, easy to install and gives venues the chance to gain more footfall and earn more income from using their entertainment system".
Its time you saw The Lite!
Contact us to find out more www.mediatheme.com or 01572771363