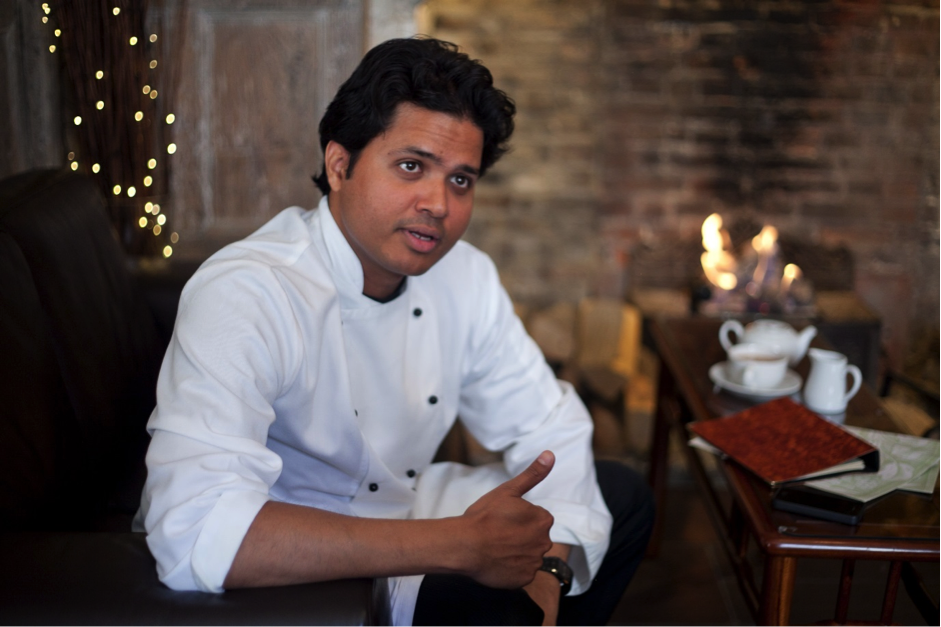 Following his double success at the recent Asian Restaurant Awards, chef Dev Biswal is to serve a series of special celebratory Sino-Indian Chinese celebratory dinners at his three restaurants.
Dev, who owns The Ambrette restaurants in Canterbury and Margate, was named Chef of the Year and his Devil in Rye restaurant won Restaurant of the Year (South Coast) at the Asian Restaurant Awards in Manchester in June.
"Few people outside India realised that there has been a large Chinese population living in Calcutta [Kolkota] since the 18th century," said Biswal, adding, "The resultant fusion of Indian cooking with its fiery and spicy notes with the clean, crisp and tangy textures of orient cooking offers a unique dining experience."
People of Chinese Hakka origin mostly live in India's only Chinatown located in Kolkata. Modern Indian Chinese cuisine bear little resemblance to traditional Chinese cuisine.
Their food tends to be flavoured with spices such as cumin, coriander seeds, and turmeric, which are not usually associated with traditional Chinese cooking. Chilli, ginger, garlic, sesame seeds, dry red chilis, black pepper corns and yogurt are also frequently used in Indo-Chinese dishes
Showcasing a selection of the most popular Sino-Indo-dishes, featuring largely local produce, Dev has created a 7-couse tasting menu comprising Chilli chicken drum stick; Vegetables gold coin, pakchoi and hakka noodles; Seafood manchow soup with lobster and Kentish seaweed spring rolls; Coconut lemon grass and thyme granita; Lamb Szechuan, chicken rice, seasonal vegetables; Assorted Indo-Chinese dessert platter; and Toffee apple, date and sesame wonton, mango pudding.
The dinner will cost £39.99 a head and is being served at 7:00pm in Canterbury on Wednesday 24th July, in Margate 25th July and Rye 26th July.