The Licensed Trade Charity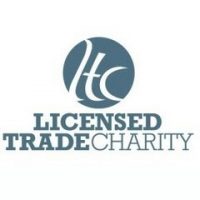 The Licensed Trade Charity is an organisation founded over 200 years ago by people running pubs who wanted to take care of others who were less fortunate within their industry.

The Licensed Trade Charity was established by philanthropic publicans in 1794, to look after the families of those working in the licensed drinks trade. For over two centuries, we have worked hard to improve people's lives, by providing a range of support: from running orphanages in our early days and providing housing for the elderly, right up to awarding financial grants for people in need, and running independent schools today.

Our vision is to equip people to be self-reliant and achieve their personal best. Our work is in two areas: Support & Care and Education, and our objectives are as follows:

Assist those who are sick, infirm or distressed
Provide assistance in the case of financial hardship
Provide assistance with the relief of the ills of old age
Educate children from the general public, with preference to those from families working in the licensed drinks trade, through guaranteed places, discounts and bursaries.
Send Message to listing owner
Listing Title: The Licensed Trade Charity