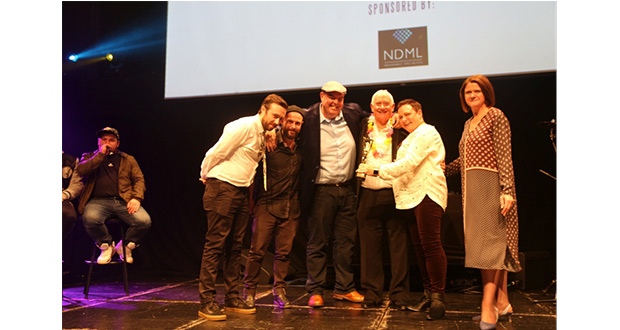 DHP Family has been named 'Best Late-Night Company' at the national UK Hospitality Awards voted for by the industry as the most exciting and innovative business and leading late night operator.
The 'Dusk 'til Dawn Late Night Awards' is the annual celebration of the UK's late night hospitality sector. The live music company and venue operator behind Rock City, Rescue Rooms, Stealth and Bodega in Nottingham; Thekla in Bristol and Oslo, The Garage and The Grace in London won the award for its forward thinking commitment to Corporate Social Responsibility.
Julie Tippins, Head of Risk Management, DHP Family said: "We are extremely proud at DHP Family to receive this award. Our values as a company are very much about making what we do and how we do it a better experience for our customers, our staff and the communities we operate in."
Kate Nicholls, Chief Executive, UK Hospitality, said: "DHP Family operates some of the best and most iconic venues in the UK. Their focus on top quality live music and entertainment is increasingly valuable when some live music venues have struggled financially and others forced to close. Their venues in Nottingham, London and Bristol are legendary in the local areas and fantastic social hubs as well as providing so much economically. They fully deserve to win the Best Late Night Business Award this year and I'd like to congratulate them on the great work they do and the great work still to come."
The live music company was praised for its initiatives such as Localism – what it does to benefit local communities such as the multi-venue festival Beat the Streets which raises money to help the homeless; Women In Music – encouraging more young women to come into the industry and its work on sustainability.
Julie Tippins, Bart Easter, Pat Somers and Adam Popple from DHP Family were presented with the award at the gala awards ceremony at the Troxy, London.