By Nicky Chenery, General Manager, EMEA, SafetyCulture (https://safetyculture.com/)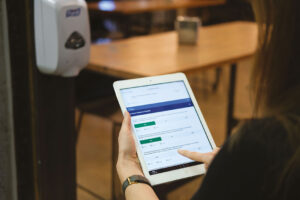 The global talent crisis continues to be the biggest issue the service industry faces, and this is only increasing with rising numbers of staff shortages of late, following the continued effects of Covid, Brexit and now, the cost of living crisis.
The Great Resignation of 2021 was an eye-opener for hospitality businesses across the globe, acting as a catalyst for leaders to reflect on workplace culture and environment. Millions of people left the industry out of both choice and necessity, and there are industry-wide changes needed to attract people back — such as flexible scheduling, minimum level safety expectations, and enhanced benefits and wages.
The struggle to attract and retain talent is rumbling on as hospitality businesses navigate skyrocketing inflation and rising National Insurance contributions. In this particularly high-pressure period, it's important businesses focus on making employees in stretched teams feel empowered and productive.
Stress less, listen more
It's time to look at how businesses can better meet the needs of their workers. Recent research by SafetyCulture revealed that 67 percent of frontline workers do not feel heard on topics that matter to them the most. One-third of workers we spoke to also said they don't report issues because they think "nothing will be done" – contributing to major issues like burnout and an unsafe workplace.
If frontline workers don't feel empowered to speak up about working conditions or day-to-day procedures, it's hard to create a culture of trust and, consequently, productivity. Leaders can look to increase staff retention by equipping teams with the right tools to ensure they have their voices heard and valued. Raising issues that once took time and effort can quickly be raised using tech such as scannable QR codes that instantly notify the right people. Then, individual voices can be amplified and power can be put back in the hands of each and every team member.

Beating the time crunch
With less staff in the hospitality workforce, maximising productivity and combating a lack of time are top priorities. When employees are time-poor, they can feel distracted, exhausted or burnt out.
Ever increasing new rules since the pandemic have dialed up the stressors and emotional labour of the service industry. Often the first point of contact for overwhelmed customers also navigating new rules, staff are under pressure and forced to context switch. This is when workers swap between tasks, stopping work in one area and picking it back up after ticking off another item.
It's hard to avoid in any environment, especially in hospitality and retail, where workers multitask across different roles and shifts. But the right tools can help introduce simplicity into daily tasks, minimising the taxing side-effects of context switching for workers already stretched thin.
We've found that frictionless technology is key to combating issues around time. It's time to take stock of digital systems you have in place — how can you enhance what's there to streamline processes and make them easy to maintain? Businesses should start by replacing complex tasks with simple processes. Digitising cumbersome paperwork or breaking down lengthy assignments into bite sized tasks can reduce the time and energy wasted on 'work about work' and free up staff to focus their time on what they do best — creating great customer experiences.
Do more with less
When times are tight, making investments in technology may not be at the top of the priority list – but this is short-sighted.
Innovation doesn't have to be a huge undertaking. Simple mobile tools such as digital checklists can empower employees to take action and help them work more efficiently. Moreover, engaging and effective training tools on topics such as giving feedback, managing a safe workplace, and communication skills can also contribute to staff feeling more confident – raising morale and creating a supportive culture in tough times.
Time crunches and talent retention are challenges that we will continue to tackle for the good of the industry – and it's safe to say new bumps in the road will appear too. In order to stay ahead of the curve, the first step for businesses is always to listen and find easy-to-use solutions that will help teams reach their full potential.