Mitchells & Butlers, one of the UK's biggest pub & restaurant operators, has unveiled a season of celebration created to commemorate 125 years of serving guests. A range of activities have been planned to reflect the achievements of the business since its formation in 1898, coupled with outlining commitments for continued innovation, growth and sustainability within the hospitality sector.
The heritage of the Mitchells & Butlers business of today can be traced back to 1898 when two Midlands family brewers joined forces and has grown to today's business which operates 1,700 pubs and restaurants across the UK. Whilst ownership of the business may have changed along the way, the core proposition at the heart of the business created by Henry Mitchell & William Butler 125 years ago has always been to serve guests with pride.
As part of the anniversary celebrations, Mitchells & Butlers will be engaging with employees, past and present, for a season of celebration with a host of activities planned across the year, including a city-wide treasure hunt hosted by historian Dr Carl Chinn in the group's heartland, Birmingham, as well as a special party in June.
Guests will also be able to join in the celebrations as three of Mitchells & Butlers' most-loved brands mark their anniversaries too. Pub brand Nicholson's who joined the Mitchells & Butlers brand family in 1958 will also be turning 150 this year marking the occasion with a limited-edition gin fizz spritz; while Harvester and Browns celebrate their 40th and 50th birthdays respectively.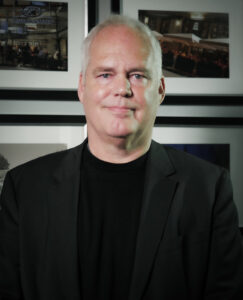 Commenting on the milestone, Mitchells & Butlers' Chief Executive Offer (CEO) Phil Urban said:
"After a tough few years, we really wanted to take a moment to celebrate and thank our colleagues, guests and communities, both past and present, for enabling Mitchells & Butlers to play our part in serving up a great hospitality industry experience. As well as recognising achievements from the past, being committed to our future is an important part of this anniversary activity; ensuring sustainability is a key focus of our mission, both to help the health of our hospitality sector but also society from an environmental and social perspective.
Our 125th anniversary celebration coincides with recent recognition for Mitchells & Butlers by The Publican who awarded us as being "Most Sustainable Pub Company" — our future has to be sustainable for people, practices and planet to ensure we can keep serving with pride for another 125 years."